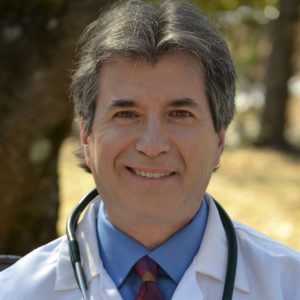 Dr Michael Miller
Disclosure details
Dr Miller serves as Scientific Advisor/Consultant for Amarin, Pfizer and 89bio.
Professor of Cardiovascular Medicine and Epidemiology & Public Health at the University of Maryland School of Medicine in Baltimore, Maryland, USA
Dr Miller received his MD from the University of Medicine & Dentistry of New Jersey–Robert Wood Johnson Medical School in Piscataway, New Jersey. He completed a residency in internal medicine at the University of Cincinnati Medical Center in Ohio, followed by fellowships in lipoprotein metabolism and cardiovascular disease at the Johns Hopkins University School of Medicine in Baltimore, Maryland. He is board certified in internal medicine, cardiovascular disease and clinical lipidology.
Dr Miller is a fellow of the American College of Cardiology (ACC) and the American Heart Association (AHA) Council on Arteriosclerosis and an active member of the AHA Council on Epidemiology and Prevention and other national initiatives. He is a past president of the American Society for Preventive Cardiology, and served as Chair, AHA/ATVB Clinical Lipidology Council as well as the AHA Leadership Council. He is an active member of the American College of Cardiology Nutrition Workgroup.
Dr Miller's research interests include disorders of lipid and lipoprotein metabolism; molecular studies of high-density lipoprotein cholesterol, the postprandial response to dietary fat; nontraditional coronary risk factors; and clinical trials to reduce cardiovascular disease with special expertise in hypertriglyceridemia (https://www.expertscape.com/ex/hypertriglyceridemia). His research has been supported by the National Institutes of Health, American Heart Association, and the Veterans Affairs Administration.
Dr Miller has authored or coauthored more than 320 original articles, book chapters, and other publications. His original research articles have appeared in leading peer-reviewed journals such as Circulation, Journal of the American College of Cardiology, JAMA, New England Journal of Medicine, Proceedings of the National Academy of Sciences, and Science. He is currently Section Editor for the Journal of the American College of Cardiology and member of several editorial boards. A frequently invited presenter at home and abroad, Dr Miller has garnered numerous awards and honors throughout his career.