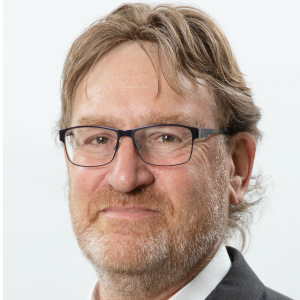 Professor Gary Lewis
Disclosure details
None declared
Division of Endocrinology, Department of Medicine, Banting & Best Diabetes Centre, University of Toronto, Canada
Dr. Gary Lewis completed his medical training in 1982 at the University of Witwatersrand in South Africa, followed by specialty training in Internal Medicine and then Endocrinology at the University of Chicago. He joined the staff of the Toronto General Hospital in 1990, has served as Head of the Division of Endocrinology at University Health Network and Mount Sinai Hospitals (2001-2012), Director of the University of Toronto Division of Endocrinology and Metabolism (2008-2017) and Director of the Banting and Best Diabetes Centre, U of T (since 2011). Dr. Lewis is the Principal Investigator of a Diabetes Research network (Diabetes Action Canada) of over 110 investigators and 80 patient partners funded through the CIHR Strategy for Patient-Oriented Research (SPOR) Chronic Disease Network Initiative. He is a Full Professor in the Departments of Medicine and Physiology, University of Toronto and he holds the Sun Life Financial Chair in Diabetes and the Drucker Family Chair in Diabetes Research.
Dr. Lewis is recognized internationally as a foremost expert in the field of lipoprotein metabolism in insulin resistance and diabetes. He has made a number of important observations elucidating the mechanisms of diabetic dyslipidemia, most notably the multiorgan regulation of hepatic and intestinal lipoprotein secretion. His recent work examining molecular mechanisms of intestinal lipoprotein secretion have revealed the importance of lipid storage in enterocytes well after meal ingestion, and its subsequent mobilization by nutrients and hormones. Dr. Lewis has also contributed significantly to our understanding of the mechanisms of HDL lowering in insulin resistant/hypertriglyceridemic states, demonstrating that HDL lipid compositional changes enhance its clearance from the circulation. His research is notable for taking an integrative, whole body approach in both humans and animal models.
Dr. Lewis has been awarded and honored by several organizations. To mention a few, he is the recipient of the 2021 Alan J. Garber MACE lectureship of American Association of Clinical Endocrinologists (AACE), the 2016 Canadian Society of Atherosclerosis, Thrombosis and Vascular Biology Scientific Excellence Award, the 2013 Canadian Society for Clinical Investigation (CSCI) Distinguished Scientist Award and Lecture, a Canada Research Chair in Diabetes, the Canadian Diabetes Association Young Scientist Award, and has been elected to the American Society for Clinical Investigation and the Canadian Academy for Health Sciences.