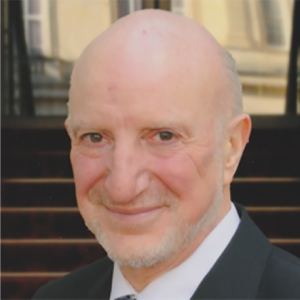 Professor Chris J Packard
Disclosure details
Honoraria from Amgen, Daiichi-Sankyo, Dalcor, Sanofi, Regeneron.
Professor of Vascular Biochemistry, University of Glasgow
Over 35 years of scientific investigation Chris Packard has focussed on two main aspects of atherosclerosis research – lipoprotein metabolism and how it is affected by diets and drugs, and large-scale clinical trials of lipid lowering agents.  More recently his interests have widened to include investigations of emerging risk factors, the role of genetics in coronary heart disease, and the impact of social deprivation on health.  To date these efforts have resulted in the publication of more than 590 scientific articles (450+ papers in scientific journals and 140+ book chapters). Chris is a Distinguished Fellow of the International Atherosclerosis Society. In recognition of his contribution to life sciences in the UK, Chris was made a Commander of the Order of the British Empire in the 2014 Queen's Birthday Honours list.
Key contributions on the kinetics of apolipoprotein B include evaluation of the role of the LDL receptor in vivo and how it is activated by lipid lowering drugs the discovery of metabolic channelling in the VLDL-LDL delipidation cascade and the formulation of models to explain the generation of small, dense LDL and remnant lipoproteins. A further focus was the metabolic consequences of insulin resistance and the causes of the dyslipidaemia seen in metabolic syndrome and the use of genetics in deciphering the role of causal factors for CHD.
As study director and one of the main investigators of the West of Scotland Coronary Prevention Study (WOSCOPS and the Prospective Study of Pravastatin in the Elderly at Risk (PROSPER), Chris helped establish the evidence base for statin use in CHD prevention.  These trials provided confidence that statins are beneficial in primary prevention and in older adults, and revealed a consistency of treatment effect that encouraged their widespread use. Recent publication of the 15 and 20 year follow up of WOSCOPS not only provided unique long-term safety data but established the advantages of using health informatics in pharmacovigilance. This body of work influenced medical practice and the formulation of prevention strategies.
Atherosclerosis is now recognised as an inflammatory disease, and this paradigm was examined in nested case-control studies using samples from clinical trials.  Work from our laboratory has helped elucidate the role of biomarkers such as CRP  and lipoprotein-associated phospholipase A2  in predicting risk of CHD and of type 2 diabetes.  Other collaborations explored the usefulness of emerging risk factors such as telomere length and variants in candidate genes). Recently, CP contributed to significant European expert consensus publications on the causal role of lipoproteins in CHD.
Current interests include (in collaboration with investigators in the Universities of Cambridge, Gothenburg, Helsinki and Montreal) expansion of kinetic studies to encompass the simultaneous investigation of the metabolism of plasma lipids and apolipoproteins, the use of genetics in CHD prediction, and exploration of the mechanism of action of novel lipid lowering drugs involved in regulating reverse cholesterol transport.