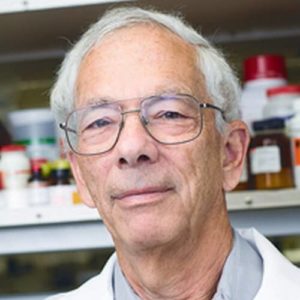 Professor Joseph L Witztum
Disclosure details
Dr. Witztum is a consultant for Ionis Pharmaceutical and co-inventor and receives royalties from patents owned by the University of California San Diego on antibodies to oxidation-specific epitopes. He is a scientific Co-Founder of Oxitope and Kleanthi Diagnostic
Distinguished Professor of Medicine, University of California, USA
Joseph L Witztum, MD is a Distinguished Professor of Medicine at the University of California, San Diego. For more than 40 years, Dr Witztum has made major contributions to the field of atherosclerosis. Alongside Dr Daniel Steinberg, he first described the role of OxLDL in atherogenesis, providing fundamental information on its properties and evidence that it existed in vivo in experimental models and humans. He first showed that OxLDL was immunogenic, leading to both adaptive and innate immune responses to what he termed "oxidation-specific epitopes (OSE)," which fundamentally contributed to the concept that atherosclerosis was a chronic inflammatory disease. Innate and adaptive immune responses to OSE are now widely recognized as fundamental mechanisms both promoting and limiting atherogenesis. More recently, he has focused on defining the role of oxidized phospholipids (OxPL) in atherogenesis and inflammation in general, and shown that targeting OxPL with unique monoclonal antibodies can ameliorate atherosclerosis, NASH, and reperfusion-injury in the heart. He has multiple patents related to his fundamental observations and to translate these to the clinic, he is the co-founder of Oxitope, Inc and Kleanthi Diagnostics.
Dr Witztum has had a career-long interest in lipoprotein metabolism, and has been actively involved in both basic and clinical studies to develop novel therapies for unmet needs, especially in the context of hypertriglyceridemia and elevated Lp(a) levels. As a long-term consultant to Ionis Pharmaceuticals, he has contributed to the development of antisense therapy targeting apoC-III, Lp(a) and ANGPTL3 and has co-authored numerous papers documenting the effectiveness of antisense mediated therapy in humans. His research has resulted in more than 480 manuscripts. Dr Witztum has been an Associate Editor of major scientific journals, including being Editor-in-Chief of the Journal of Lipid Research.
Dr Witztum received his Bachelor's Degree from Vanderbilt University, his MD from Washington University School of Medicine in St. Louis and his residency training at Mt. Sinai Hospital in New York City. This was followed by a fellowship and faculty position in Endocrinology and Metabolism at Washington University School of Medicine. He has been at UCSD since 1979.