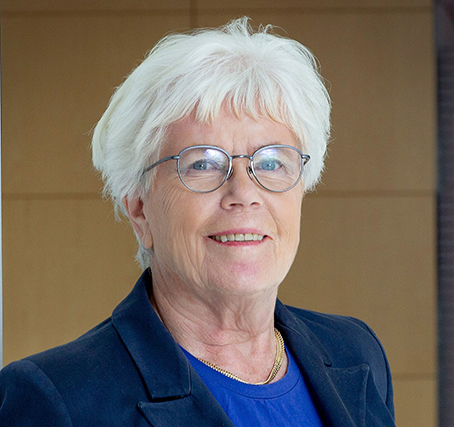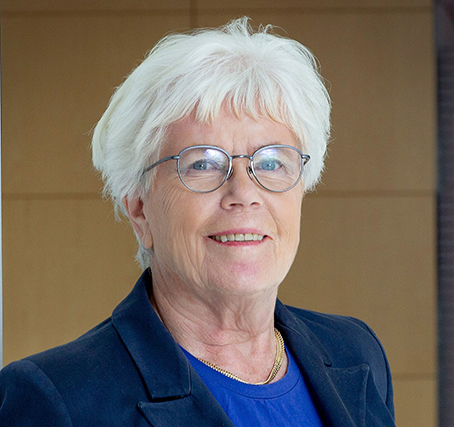 Newly published data on the postprandial kinetics of apoB48 and B100 in chylomicrons, VLDL1, VLDL2, IDL and LDL, in people heterozygous for a loss-of-function (LOF) mutation in the APOC3 gene, indicate the potential benefits of apoCIII lowering for cardiovascular disease (CVD) prevention.1 First author of the paper in JCI Insight, Professor Marja-Riitta Taskinen (Faculty of Medicine, University of Helsinki, Finland), describes the new findings in relation to previous research and the role of apoCIII as a treatment target.
For over 30 years, we've known that apolipoprotein CIII (apoCIII) protein inhibits lipolysis of triglyceride rich lipoproteins (TRLs) by lipoprotein lipase (LpL)2 – a process through which triglycerides (TG) are hydrolysed in chylomicrons and very low density lipoproteins (VLDLs), and cholesterol-rich remnant particles are generated. More recently, these remnant particles have been identified as independent risk factors for atherosclerotic cardiovascular disease (ASCVD),3 and apoCIII has been implicated in slowing removal of remnants from the liver and thus prolonging their time in the circulation.4 In addition, previous APOC3 LOF studies have shown that heterozygous individuals have reduced non-fasting TG levels,5 and that genetically determined low apoCIII concentration leads to faster VLDL delipidation and conversion to LDL in the fasting state.6
Following these and other developments, our group of researchers from Finland, Sweden, the UK and USA aimed to gain a better understanding of the regulatory role of apoCIII in the more physiologically relevant postprandial state, and of opportunities for apoCIII as a therapeutic target for changing levels of TRLs and potentially protecting against ASCVD.
Key findings
Our study compared the kinetics of apoB48 and apoB100 in six unrelated APOC3 LOF carriers and six unrelated non-variant carriers after a standardised fat-rich meal. We showed that, compared with non-variant carriers, those with APOC3 LOF variants had:
Much lower postprandial lipaemia levels
An approximately three-fold higher overall clearance of intestinally derived apoB48 containing chylomicrons (113 pools/d vs 40 pools/d)
An approximately three-fold higher overall transfer rate of hepatically derived apoB100 containing VLDL: VLDL1 (32.7 pools/d vs 10.2 pools/d), VLDL2 (10.5 pools/d vs 3.8 pools/d)
Substantial reductions in circulating VLDL1, VLDL2, IDL and chylomicron levels, and transit time from VLDL1 to LDL (4.3 hours vs 17.7 hours)
A higher rate of direct clearance of VLDL (especially VLDL1) from the circulation
No association between lower apoCIII and changes in production rates for VLDL or chylomicrons
No association between lower apoCIII and changes in production or clearance of LDL
The major limitation of the study was the small number of cases because APOC3 LOF carriers are so rare. However, the difference in the kinetic data between the groups was so large that we do not feel that the study size affected our interpretation of the results.
Conclusions
Our findings indicate that apoCIII-lowering will have a marked effect on TRL and remnant metabolism with possibly significant consequences for CVD prevention.
References
Taskinen MR, Björnson E, Matikainen N et al. Postprandial metabolism of apolipoproteins B48, B100, C-III, and E in humans with APOC3 loss-of-function mutations. JCI Insight. 2022 Oct 10; 7(19):e160607. doi: 10.1172/jci.insight.160607. PMID: 36040803.
Ginsberg HN, Le NA, Goldberg IJ et al. Apolipoprotein B metabolism in subjects with deficiency of apolipoproteins CIII and AI. Evidence that apolipoprotein CIII inhibits catabolism of triglyceride-rich lipoproteins by lipoprotein lipase in vivo. J Clin Invest. 1986 Nov; 78(5):1287-95. doi: 10.1172/JCI112713. PMID: 3095375; PMCID: PMC423815.
Ginsberg HN, Packard CJ, Chapman MJ et al. Triglyceride-rich lipoproteins and their remnants: metabolic insights, role in atherosclerotic cardiovascular disease, and emerging therapeutic strategies-a consensus statement from the European Atherosclerosis Society. Eur Heart J. 2021 Dec 14; 42(47):4791-4806.
Borén J, Packard CJ, Taskinen MR. The Roles of ApoC-III on the Metabolism of Triglyceride-Rich Lipoproteins in Humans. Front Endocrinol (Lausanne). 2020 Jul 28; 11:474.
Jørgensen AB, Frikke-Schmidt R, Nordestgaard BG, Tybjærg-Hansen A. Loss-of-function mutations in APOC3 and risk of ischemic vascular disease. N Engl J Med. 2014 Jul 3; 371(1):32-41.
Reyes-Soffer G, Sztalryd C, Horenstein RB et al. Effects of APOC3 Heterozygous Deficiency on Plasma Lipid and Lipoprotein Metabolism. Arterioscler Thromb Vasc Biol. 2019 Jan; 39(1):63-72