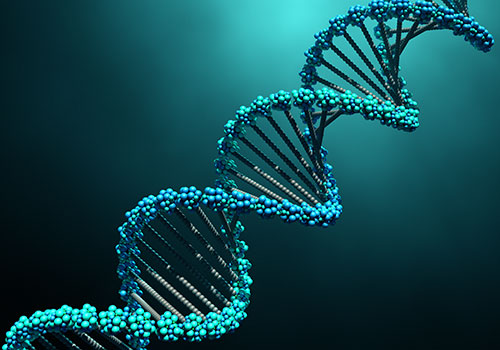 Genetic testing may help identify patients with hypertriglyceridemia who are at the greatest risk of developing pancreatitis and may benefit from novel triglyceride-lowering therapies, US researchers have concluded.1
Data from a collaborative study of 363 patients with hypertriglyceridaemia showed that patients with heterozygous pathogenic variants (PV) in lipoprotein lipase (LPL) or its cofactors, APOC2, APOA5, GPIHBP1 and LMF1, together with a high polygenic risk score (PRS) were at significantly greater risk of very severe hypertriglyceridemia and acute pancreatitis that those with PV or PRS alone.
Of 37 patients with PVs, three had biallelic PVs typical of familial chylomicronaemia syndrome (FCS) and 34 had heterozygous PVs characteristic of multifactorial chylomicronaemia syndrome (MCS). Fifty-nine patients had a high PRS, of whom 20 also had a pathogenic variant.
Patients with both PV and PRS were significantly more likely to have very severe hypertriglyceridaemia (>1000 mg/dL) – odds ratio (OR) 47.1, p<0.001 – than those with neither genetic risk factor. The same was true for acute pancreatitis (OR 12.82, p<0.001). After controlling for age, race, sex, body mass index and highest triglyceride (TG) level, individuals with PV and PRS continued at significantly greater risk of acute pancreatitis (OR 5.1, p=0.02). However, among individuals with PV or high PRS alone, risk of very severe hypertriglyceridaemia or acute pancreatitis was not significantly increased.
An accompanying editorial pointed out that patients at highest genetic risk (PV+high PRS) had the highest median TG levels (2016 mg/dL, 22.8 mmol/L), thus confirming the relationship between very severe TG elevation and acute pancreatitis risk2. However, there was a relatively poor association between the PRS used in the study and TG levels; those with a high polygenic score alone had a median TG level of only 142 mg/dL (1.61 mmol/L).
The editorial suggested that children with severe hypertriglyceridemia and a strong suspicion of FCS should have DNA testing for biallelic PVs to enable diagnosis, treatment and family counselling. However, in most adult cases, severe hypertriglyceridaemia drives acute pancreatitis, irrespective of genetic basis. The editorial concluded that, in the absence of controlled prospective trials, TG level rather than genotype should therefore continue to guide treatment for most patients with severe hypertriglyceridaemia.
References
Deshotels MR, Hadley TD, Roth M et al. Genetic Testing for Hypertriglyceridemia in Academic Lipid Clinics: Implications for Precision Medicine-Brief Report. Arterioscler Thromb Vasc Biol. 2022 Dec;42(12):1461-1467.
Hegele RA. Is Genetic Testing in Hypertriglyceridemia Useful? Arterioscler Thromb Vasc Biol. 2022 Dec;42(12):1468-1470.