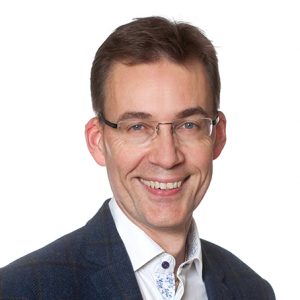 Professor Jan Borén
Disclosure details
None declared
Professor and Director of the Institute of Medicine, Sahlgrenska Academy at University of Gothenburg
Professor Jan Borén, MD, PhD is Professor and Director of the Institute of Medicine, Sahlgrenska Academy at University of Gothenburg and physician at the Department of Clinical Chemistry at the Sahlgrenska University Hospital.
His long-term interest is lipid metabolism and he has focused on understanding the underlying mechanisms that lead to dyslipidemia, and consequences of lipid accumulation in the liver, arterial wall and heart, with the goal of translating this knowledge into effective treatment. His research program is translational and involves both in vitro and in vivo studies including pathophysiological studies and mouse models, and kinetic studies in carefully phenotyped human volunteers.
Professor Borén's achievements have been recognized by several honors and awards including the Irvine H. Page Atherosclerosis Research Award, Göran Gustafsson's Prize in Medicine from the Swedish Royal Academy of Sciences, and elected member of the Royal Society of Arts and Sciences in Gothenburg.