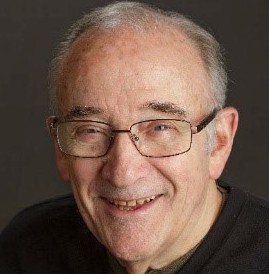 Professor Henry Ginsberg (Co-Chair)
Disclosure details
Consulting: Merck, Silence Therapeutics, Kowa, AstraZeneca, Janssen, Sanofi, Resverlogix. Research Grant: Pfizer, Amgen, Medimmune/Astrazeneca.
Irving Professor of Medicine
Henry Ginsberg is the Irving Professor of Medicine and Past Director of the Irving Institute for Clinical and Translational Research at Columbia University Medical Center, New York. His research interests have centered on regulation of the metabolism of apolipoprotein B-containing lipoproteins, including very low density lipoproteins, low density lipoproteins, and lipoprotein (a), in cells, mice and humans. His present work focuses on the interaction between the secretion of very low-density lipoproteins by the liver and hepatic steatosis, as well as human mutations affecting hepatic lipid and lipoprotein metabolism. He has published almost 400 peer-reviewed and invited papers. In 2017, Dr. Ginsberg received an Outstanding Investigator Award from the National Institutes of Health (NIH), providing $4 million in support over 7 years.  In 2019, he received a 4-year grant from NIH to study two novel proteins involved in the development of fatty liver and reduced VLDL secretion.  One, called torsinA appears to block the formation of cytosolic lipid droplets, with massive accumulation of lipid in the ER.  Dr. Ginsberg has also been involved in many major clinical trials, including ACCORD Lipid, where he was the lead investigator. He has been Co-Chair of the European Atherosclerosis Society Consensus Panel that has published major papers in the European Heart Journal during the past decade.
Dr Ginsberg was Director of the Irving Institute for 22 years before stepping down January 1, 2017.  He now directs the Institutes predoctoral and postdoctoral training programs as well as an NHLBI training program in Arteriosclerosis. He has received funding from the NIH for more than 40 years and has collected numerous awards from the American Heart Association (AHA) and the American Diabetes Association (ADA). In addition to all his research and training activities, Dr. Ginsberg sees patients with severe lipid disorders.