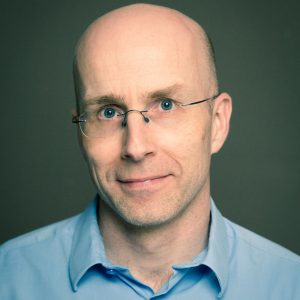 Dr Sander Kersten
Disclosure details
Dr Kersten is a Consultant for Lipigon, a small biotech company dedicated to developing lipid-lowering therapeutics.
Chair of Nutrition, Metabolism and Genomics and Division of Human Nutrition and Health, Wageningen University, The Netherlands
Dr Sander Kersten is a Full Professor in the Division of Human Nutrition and Health at Wageningen University in the Netherlands and a Courtesy Professor in the Division of Nutritional Sciences at Cornell University (USA). He received his MSc degree in Human Nutrition from Wageningen University in 1993, and his PhD degree in Nutritional Biochemistry from Cornell University in 1997. After a postdoctoral stay in the laboratory of Dr Walter Wahli at the University of Lausanne, Switzerland, he moved back to Wageningen University in 2000 with a career development grant from the Royal Netherlands Academy of Arts and Sciences. He was appointed Associate Professor in 2006 and Full Professor in 2011. In 2014 he became Chair of the Nutrition, Metabolism, and Genomics group, and in 2019 Chairman of the Division of Human Nutrition and Health.
His work aims to uncover the molecular mechanisms that regulate lipid metabolism in the liver and adipose tissue during fasting and feeding, mostly by trying to elucidate the function of specific genes. In the past, he and his team demonstrated the importance of the transcription factor PPARα in the metabolic response to fasting in the liver. Using various human liver model systems in combination with transcriptomics, he and his team also revealed the importance of PPARα in gene regulation and nutrient metabolism in the liver. In addition, Dr Kersten elucidated a key mechanism that regulates fat uptake into adipose tissue during fasting. Specifically, he discovered the protein ANGPTL4 and elucidated its role as a crucial regulator of lipid uptake into adipose tissue by interfering with the function of lipoprotein lipase. Ongoing work in Dr Kersten's laboratory is directed at characterizing the role of several genes in the regulation of lipid metabolism.