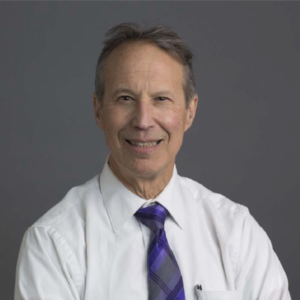 Dr Ira J Goldberg
Disclosure details
Consulting for Akcea, Arrowhead, Esperion, Amgen Research support - preclinical testing - for Arrowhead
Clarissa and Edgar Bronfman, Jr. Professor and Chief of the Division of Endocrinology, Diabetes and Metabolism at New York University School of Medicine
Dr. Goldberg received his undergraduate degree from MIT and his medical degree from Harvard Medical School. He was an intern and resident in medicine at New York University-Bellevue Hospital Medical Center.  He subsequently completed fellowships in endocrinology and metabolism, and atherosclerosis and metabolism, at Mount Sinai School of Medicine where he worked with Dr. W. Virgil Brown, a former AHA president. He was appointed to the faculty of the Department of Medicine at Columbia University in 1983 and was Chief of the Division of Preventive Medicine and Nutrition and the Dickinson Richards Professor of Medicine. He is currently the Clarissa and Edgar Bronfman, Jr. Professor and Chief of the Division of Endocrinology, Diabetes and Metabolism at New York University School of Medicine. 
Dr. Goldberg has published over 200 articles, as well as numerous book chapters, editorials, and reviews. He co-authored chapters on lipid disorders in the 14th and 15th editions of Harrison's Principles of Internal Medicine and in the 12th  and 13h editions of Williams Textbook of Endocrinology.
Dr. Goldberg's research has focused on abnormalities of lipoprotein metabolism, macrovascular disease in diabetes, and the role of triglycerides in atherosclerosis. Along with Dr. Edward Fisher at NYU, he has shown in mouse models that diabetic conditions prevent the normal repair of atherosclerotic arteries after cholesterol reduction. His other current research is on the pathways required for lipid uptake by tissues with a focus on the heart.
Among Dr. Goldberg's honors is a MERIT Award from the National Heart, Lung, and Blood Institute. He was chosen to give the 2007 Robert Levy Lecture of the NPAM Committee of the American Heart Association, the Edwin Bierman Lecture on diabetes and heart disease at the 2010 American Diabetes Association Meeting, and the 2017 George Lyman Duff Lecture of the ATVB council.